ESA BIC Noordwijk incubatee Trabotyx got a 460.000 euro investment from regional development agency BOM, angel investors and individual farmers. Trabotyx, founded by Tim Kreukniet (CEO) and Mohamed Boussama (CTO), is building a precision farming robot to simultaneously automate weed control and monitor field performance.
BOM, the Brabantse Ontwikkelings Maatschappij (or Brabant Development Fund), is a Dutch regional development agency. With their investment, together with informal investors like farmers and angels, they make sure the Noord-Brabant province has access to novel precision farming solutions provided by the robot of Trabotyx. This summer the first tests will be held on agricultural fields in Brabant.
For Trabotyx it means a quicker market introduction as the funds will be used to further develop their technology. The team expects to introduce the first version of its robot to the market next year.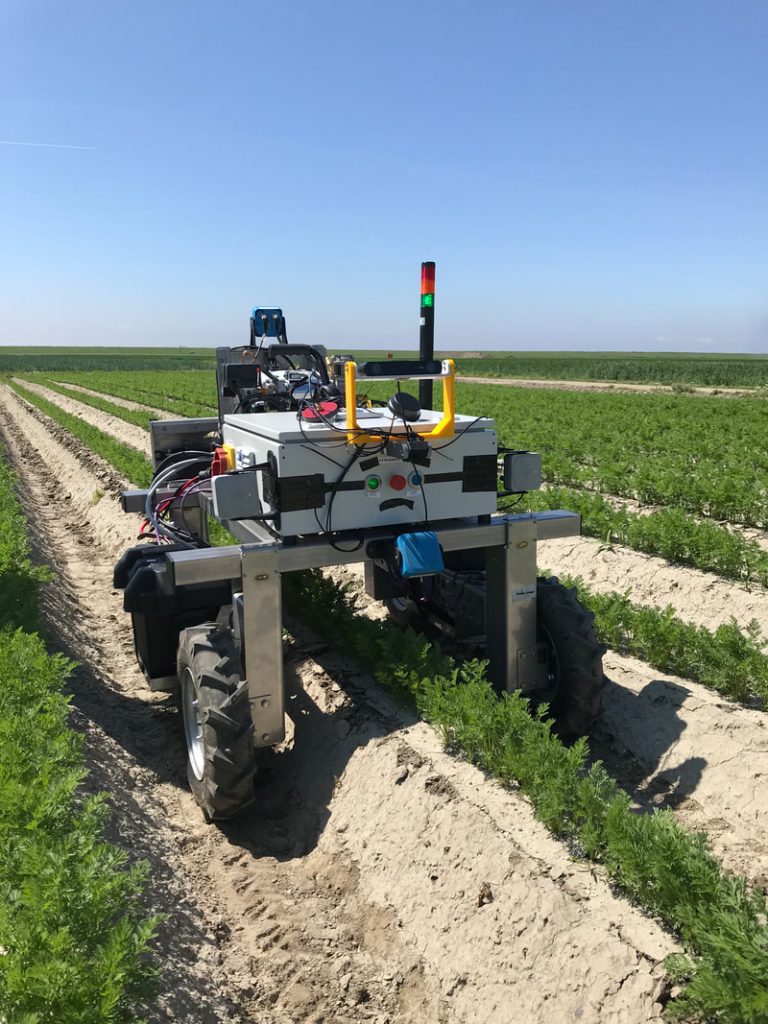 Weeding automation
The company will focus on carrots first, a crop that sees the most manual labor in the organic sector. In 5 years, Trabotyx aims to offer all farmers weeding solutions that are cheaper than spraying chemicals – thereby stimulating the enormous transition to sustainable food production while safeguarding farmers' bottom line. With this solution, Trabotyx wants to offer peace of mind for farmers and an instant labor cost reduction of 25 percent.
"Weeding is currently done either by hand for organic farmers or by spraying herbicides by conventional farmers. The first is not scalable, the second has a negative impact on the environment. In line with upcoming European regulations, Trabotyx sees a massive need to automate weeding", said Trabotyx CEO Tim Kreukniet.
"This round of funding will allow us to speed-up our software and hardware developments and further grow our multidisciplinary engineering team with experienced and talented people. It will also allow us to spend more time and effort on innovation and experimentation with novel approaches in solving the challenging problems of weeding automation, offroad autonomous robot mobility, reliability and most importantly safe operation", said Mohamed Boussama, CTO.
Investment by BOM
BOM sees the potential of the startup. Investment Associate Bart van den Heuvel: "We are pleased that with this early stage investment we can help Trabotyx further develop their weeding robot. The market for agricultural robots will grow from 715 million to 2.5 billion euros in the coming years. With a strong agricultural and high-tech sector, Brabant is ideally placed for a leading role in that market. It is great that Trabotyx is now also part of the ecosystem that we are developing around precision agriculture."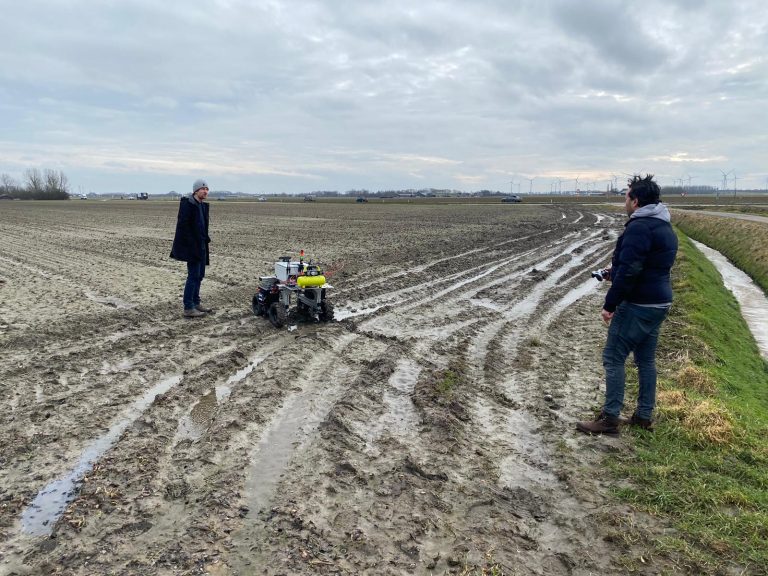 Space technology for agriculture
In December of 2020 the company joined the business incubation program of the European Space Agency in the Netherlands, ESA BIC Noordwijk, to leverage space technology for their farming robot. Trabotyx uses space technologies for accurate localisation of the robot. To be precise, it's using RTK from GNSS, and the company is exploring the use of Galileo's High Accuracy Service.
Program manager from ESA BIC Noordwijk Martijn Leinweber: "We are delighted to hear Trabotyx received funding from relevant stakeholders like agrarians and an experienced regional development agency like BOM. Together with our business and technical support, we are confident this investment will bring Trabotyx and their farming robot to the next level. Tim and Mohamed once again show the world how space technologies like high precision localisation and positioning with satellites can help smart farming. Above all, we are extremely happy for this amazing team."
"Weeding is currently done either by hand for organic farmers or by spraying herbicides by conventional farmers. The first is not scalable, the second has a negative impact on the environment".